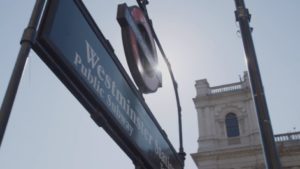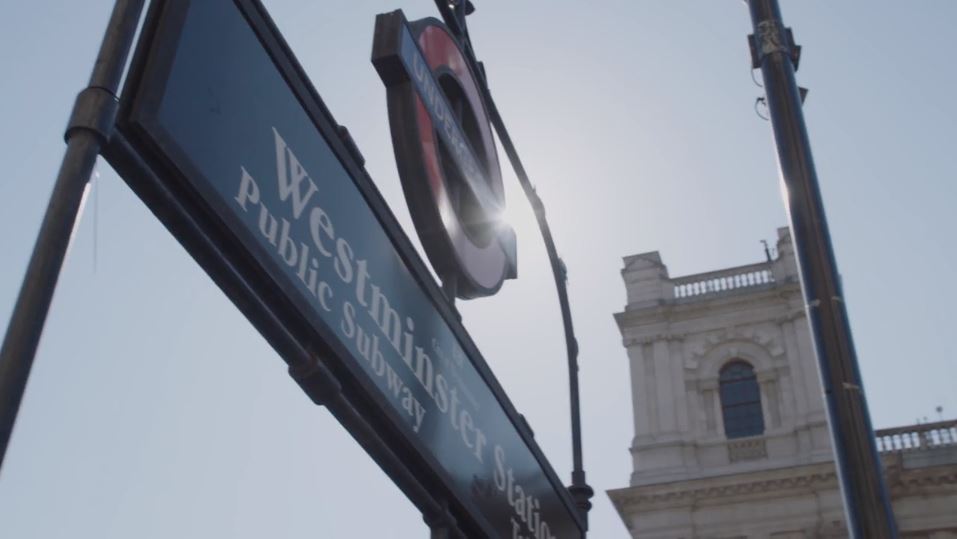 The way to find out about anything is to do it … and that's also true about studying events. So if you want to learn what it takes to become an event manager who's in demand, then it makes sense to explore events in the very location that's most in demand in the event industry: London.
sSeriously, our course location in the heart of London, offers you the chance to learn about event management within one of the event industry capitals of the world, which brings plenty of career-based benefits …
London is recognised as a top location for events
London was 2017's #1 city across Europe, Middle East and Asia for meeting, incentive, exhibition and conference events – evidence of its wide international appeal in the events industry (Eventbrite).
And it's not just global organisations who look to London to locate their event – according to Cvent, event technology experts, 8 out of every 10 UK planners of meetings, exhibitions and conferences stick to UK locations, including London, for hosting their events.
All of which to say there are plenty of opportunities to get involved with big brands, global corporations and event industry talents right across London.
Access to major venues
With popular locations come a wealth of venues, and London is also famous for iconic city landmarks such as O2 arena, The Shard and Wembley as well as theatres, galleries, boats on the Thames – you name it, London offers historic built-for-purpose venues as well as quirky, interesting sites and shops which regularly transform into unique and exciting event venues.
But how can you ever find out about them? Alumni Emily felt a considerable benefit of coming into London for her Live Diploma course was the fabulous opportunity for site visits, both to see what's out there and as integral to understanding how events work in the city:
"The site visits help – these were throughout the course nights or additional sessions. You go out to the venues and see what's involved: could be Fulham football ground or going to a gallery instead of coming to the evening session venue – the session's held somewhere else so you can experience it"
Recent alumi Suzie also felt that venue visits across London whilst on the Live Postgraduate course were a major boost to her knowledge of London venues – and the city itself:
"On the postgraduate course you go to a different venue daily for 13 weeks. This builds up your venue knowledge across London in general, which is super-helpful.
Even more importantly for Suzie, this London knowledge proved essential in supporting her successfully achieving the offer of a salaried role in the city her after completing her studies. Working in London came up in interview and gave Suzie the opportunity to share how she'd gained in-depth city-event knowledge as part of the course: "my knowledge of London, my venue knowledge has really paid off."
Learning about events in London is also a way of building a network of contacts in London
Every venue visited across the Event Academy Live courses not only results in your improved knowledge of the venues themselves, but also, and crucially, with gaining a point of contact with the venues.
But gaining contacts with Event Academy isn't restricted to where you go, contacts can also be gained through who you know. Our directors, lecturers and tutors are event industry experts, many of whom are continually working on the latest events in the city. Experiential learning with these lecturers not only means visiting venues, to help put theory into practice, but also being involved in live event projects and tapping into the vast networks of contacts that lecturers offer.
---
If you're thinking about moving into events, then having ready connections with venues, contractors, vendors and service providers can really make a difference between trying to get into event management in the city and flying into it – especially in London.
---
Takes volunteering to the next level
As many of our lecturers, students and alumni will tell you, gaining experience in events through volunteering is a great way to explore and expand your professional knowledge, skills and network.
London and Partners 2016 report showed that 320 major events took place in London over a 4 year period, contributing to the massive £2.8bn boost to the economy offered by events. And that's just those major international events … London offers plenty of smaller events, from exhibitions and conferences, to festivals, fetes, trade shows and holiday events across the entire city.
One glance at the month-on-month London events calendar for 2018 (TimeOut) shows the extent of events across the city, whilst individual London boroughs and the many corporations and cultural venues within them also have dedicated event calendars. This means that coming to London to study events offers much wider opportunities for additional volunteering, including through:
The incredible number of events being run in and around the capital.
The volunteering opportunities Event Academy offer across all courses.
The volunteering opportunities offered by events agencies Event Academy work with – many of whom are involved in some of those larger events in the city.
Being part of our network of contacts – with many of our alumni still taking up volunteering opportunities through our networks.
---
Want to know more? Check out our Volunteering section to see how you could be involved in events in London.
---
And finally, of course … royal wedding events anyone? There are always additional factors which put London firmly on the desired event location map, and just as the last royal wedding in 2011 and 2012 Olympics made London the go-to location for events, the forthcoming royal weddings in 2018 are predicted to prompt plenty of additional tourism (Reuters) as well as special events such as street parties, private parties, commemorative events and exhibitions. So, 2018's shaping up to offer even more opportunities for getting involved in events in London.
Think you might want to join in? If you'd like to know more about studying event management live in London with Event Academy:
Check out our Live in London courses.
Read more about our alumni experiences of studying events live in London.
Sign up for one of our Open Evenings – these offer a great chance for you to see exactly where you'd study in London and just how close it is to some amazing venues and events.