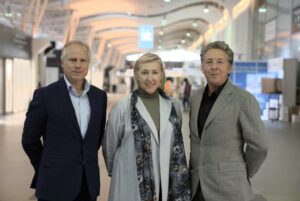 The Event Academy was founded to prepare students for the incredible, diverse world of events.
The founders, Rupert Fitzmaurice, Claire Derrick & Lorne Armstrong, knew that Universities were letting students down. Each was running their own agency at the time, yet they were all struggling with the same frustration: the problem of finding 'work-ready' event managers because existing event training was being poorly delivered.
Even students with degrees were struggling to find employment in the industry because their degrees provided theory and knowledge, but very little practical experience.
So the Event Academy founders set out to develop a course which could open doors to the industry by providing practical knowledge and those professional, 'work-ready' skills.