We believe in creating work ready students - the placement is an essential part of this training.
As part of our Postgraduate and Degree Alternative courses, our students have a guaranteed three month work placement within an events agency, venue or company of their choosing.
This is a guided process from start to finish.
Your work placement is an incredible opportunity to apply all the skills and knowledge you have learned in the classroom and demonstrate your value to a prospective employer. It gives you real-life working experience as an event manager to add to your CV as well as helping you to better understand the direction you might want to take your career.
We consult with each student to understand the sectors that they are most interested in to offer each student a range of options.
We will help you to prepare your CV, teach you how to do your very best at the interview(s) and advise you on the type of placement company we believe will suit you best. Through a series of one-to-one meetings, we will match you to the perfect opportunity to suit you and your ambitions in the industry.
With a network of over 200 top UK companies who trust us to find the best people, we hear about the most exciting roles with industry recognised companies first – find out more about some of the industry we work with below.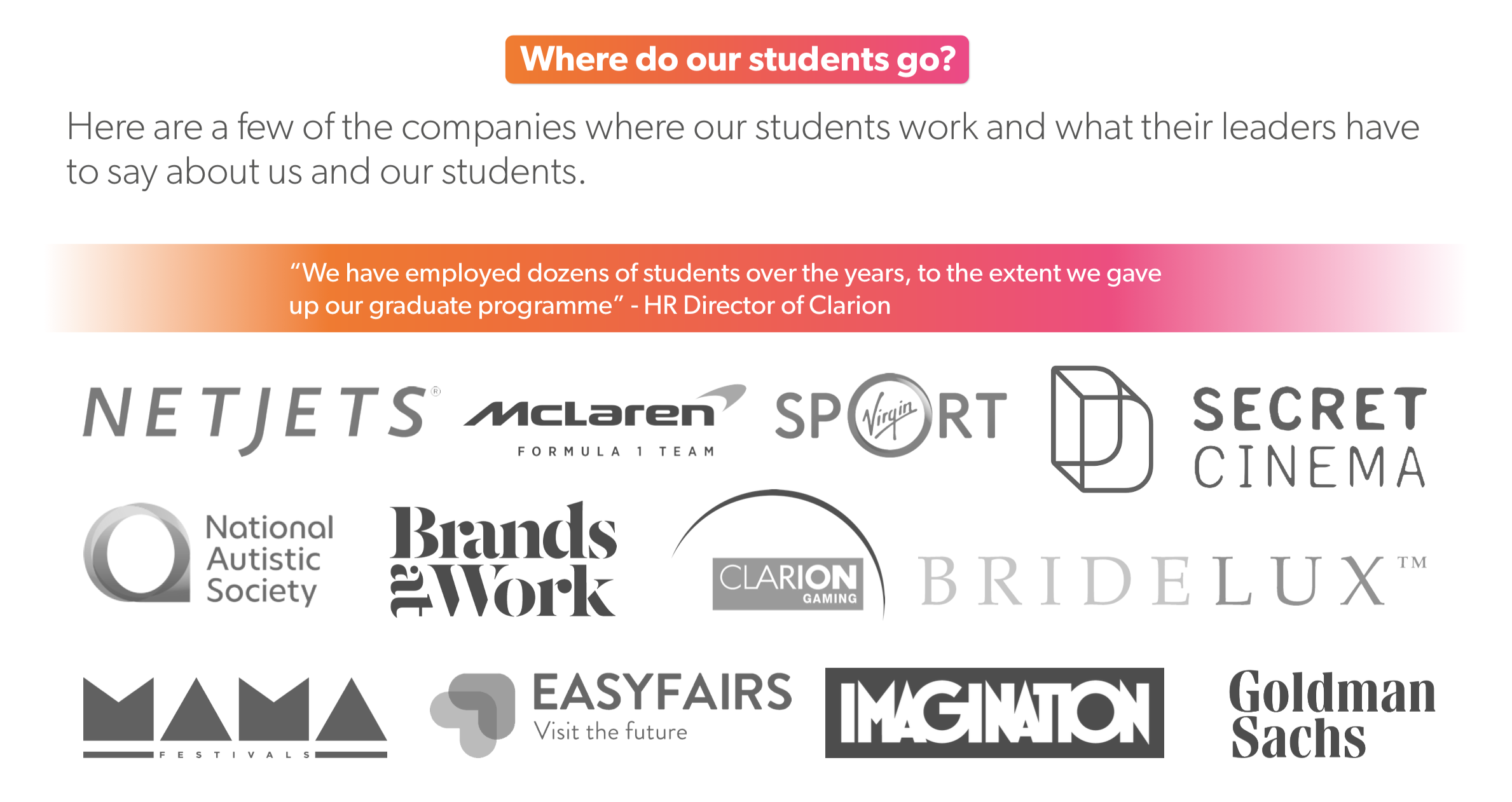 Our students have been given their dream opportunities to work at some of the leading event companies and venues.