A Career in Event Management
At Event Academy we're committed to providing you with the knowledge and information you need to succeed in the ever-evolving events industry.
Ever wondered what event managers do and how YOU could become one?
What do event managers do?
Event managers can work on a whole range of different events which is what makes being an event manager such an exciting, challenging and fun industry to work in. A typical week might involve visiting a venue for an event, meeting with a client to discuss their plans, doing a food tasting session, meeting with the entertainment for the event…the list can go on! Event managers oversee the whole process of creating an event which can include some or all of the following activities:
Talking to and meeting the clients to find out what they want from their event
Using creativity to come up with ideas for the event
Managing the budget (how much money is available to spend on the event)
Researching venues and suppliers (where the event will be held and who will supply the services  needed such as florists, musicians, equipment hire)
Site visits to find a venue
Food and wine tastings with the caterers
Managing suppliers and other staff working on the event
Marketing the event
Publicising the event through PR
Working with celebrities who will attend and endorse the event
Working on event sponsorship or fundraising for the event
Creating a Risk Assessment for the event
Creating an Event Plan of how to execute the event
Looking at ways of making the event as eco-friendly as possible
Being there on the day to make sure everything runs smoothly
Watch this video below from Jonny, Creative Director at The Department, a boutique agency in London .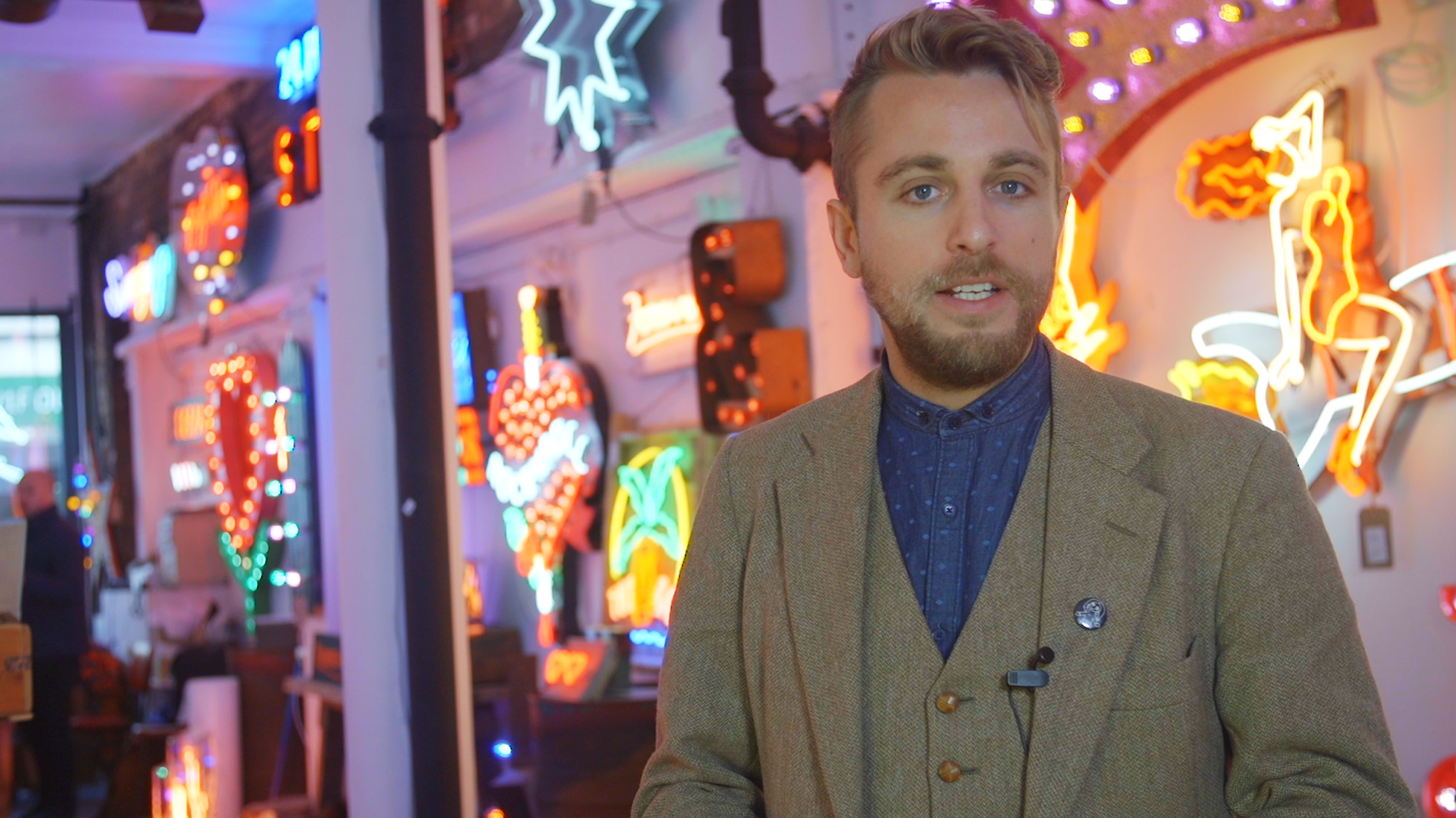 Working as an event manager is fast-paced and varied – every day is different from the last and event managers are always on the move.
Where do they work?
There are many different areas within the event industry that you could work in. Event managers organise all sorts of events from large-scale corporate or business events to weddings and private parties. They can work within a particular venue or organisation, or an agency working for a range of different clients who employ them specifically to organise and run events for them.
Event Agencies
There are lots of different types of event agencies. Click on the links below to explore:
Party planning agencies – work on everything from private parties to corporate, Christmas or summer parties: GSP, Bentleys, Smart Group
Boutique agencies – these are high end, high profile events with big budgets: Quintessentially, Bespoke Events, The Admiral Crichton, The Department
Experiential Marketing agencies – work to promote brands through engaging customers with experiences like sampling of products and events: WRG, Concerto, Imagination, Jack Morton
Production agencies –  deal with all things relating to the sound, audio and visuals for events, as well as stage setting: Made up, This is BD, We Are Amplify
PR agencies – use events for the launch of products and services or to create a buzz about something by working with the media: Inca PR, Modus Publicity, Surgery PR
Internal communications agencies – work with a corporate organisation to help deliver a key message throughout the company: First Protocol, Involve, Unspun
Relationship building agencies – help companies maximise their existing or new relationships through organising engaging events: CTN, Adoreum
Fashion agencies – focus on the delivery of new fashion lines: Blonstein, Negarin, INCA
Sporting agencies – work on the delivery of sporting events: CSM, PSG, Soul Sports, Octagon
Festival agencies – deal with organising and delivering festival events: Get Involved,  Vision Nine, Brand Events
Exhibitions – can cover anything from art exhibitions to corporate exhibitions: Clarion

Event teams within a Corporate Company
Big companies like Red Bull, Nike, Topshop, BMW and many more have event teams within their marketing departments and will either organise events themselves or hire an event agency (like the ones above) to help create events. They are often involved in creating their own company parties and company conferences.

Venues
Many venues hire event managers to deal with enquiries to hire their event spaces. Venues include clubs, arenas like the O2, sporting venues such as Wembley Stadium, hotels such as The Savoy, and historical buildings such as Hampton Court Palace and museums like the Science Museum, to name a few. Different venues lend themselves to different types of events. For example, hotels can be perfect venues for weddings, private parties, conferences and meetings but not so good for a festival or sporting event. Event managers working in venues can help with the selling of their event spaces to customers. Depending on the customers' needs, they may also get involved in all areas of running the event.

Event teams within a Charity
Most charities have event teams. Charity events are predominantly focused on fundraising to raise money for their cause. These events can range from sporting or challenge events, galas or balls and the list goes on. Generally, they help to organise new and innovative fundraising events.

What skills do event managers need to have?
Here are some of the skills that event managers use. Think about your skills. Are you any of the following?
Organised
Creative
A 'people person'
A natural communicator (which is different to being the loudest!)
A problem solver
Flexible
Positive
Confident
Good with numbers
Good with computers
A multi-tasker
Motivated
Hard-working
Someone who likes to travel
These are just some of the skills that event managers use. But remember, there is no such thing as the perfect event manager. It is all about figuring out what your strengths are and how you can overcome your weaknesses – after all, we all have them!
What is the best thing about being an event manager?
Every day is different
It can be very exciting
There is job satisfaction in creating a successful event
You get to be creative
It can be glamorous (you may work with celebrities or VIPs at luxurious venues)
Event managers can have opportunities to travel all over the world
You can take part in menu tastings and samplings
It's very NOW – you have to be on trend or ahead of the trends!
You get to meet lots of interesting, different, famous, crazy and cool people
It's a people orientated business
There's the opportunity to move up the ladder quickly
Earning potential is good
Are there any downsides to being an event manager?
Every job comes with its challenges. Here are some things to consider when thinking about becoming an event manager:
You can work long hours, especially in the lead up to your event (This is rarely a 9-5 job!)
You may have tricky or demanding clients to work for
Your clients may not have the budget to match their big ideas so there may have to be compromises
Event managers often juggle many events at once so you need to be able to multi-task and handle pressure
It's hard work. Often people only see the glamorous part of your job and not all the work that goes behind it…but we think it's worth it!
How much do event managers get paid?
Pay for event managers varies depending on your role and level but salaries start from £18,000 and can reach as much as £100,000+. It is worth noting that it is not difficult to progress quickly in the event industry if you are hard-working and motivated.
How can I become an event manager?
Like what you hear? Here are our suggestions to help you along your way to becoming an event manager:
Getting qualifications in event management
The events industry is more interested in your skills and your ability to do the job than
how many qualifications you have. It is, however, really important to feel confident in
your abilities and to have the knowledge you need to know what you are doing, which is
why we recommend doing an accredited event management course.
You may be naturally good at 'talking the talk' and could talk yourself into any job, but
knowing how to do the job is a different matter! That is what an event management
course will prepare you for.Having an accredited qualification also proves to an employer that you are serious about
being in the events industry and that you understand the events process.
When choosing a course, bear in mind that courses that are accredited (recognised by an
awarding body) are valued most by employers because they can trust that your
qualification is of a high standard.

At Event Academy we offer courses at a range of levels, all of which are accredited by the Chartered Institute of Marketing (CIM).

Find out more about the courses we offer and what our students say about them here: Which course would be right for me?
Volunteering
Volunteering is valuable for three main reasons:
Trying it out:
Volunteering within the event industry gives you the chance to try out different areas of events so you can see which areas you like the most. This can help you to work out what area of events would really suit you and you would enjoy – you may discover options you'd never even considered!
Develop your skills and gain experience:
Getting varied experience through volunteering helps you to build your skills and experience, which you can add to your CV – this shows potential employers that you are motivated and active in the event industry, as well as giving you lots to talk about at job interviews.
Build your Network:
Volunteering can help you network (make new contacts) within the event industry. Having a good network is essential for event managers as they need to build up a good knowledge of who to go to for the things that they need. Whether it's a supplier (like a caterer, florist or a marquee company) or entertainment (a band, comedian or speaker), event managers need a pool of people they know and trust that they can contact. A good network can also open doors to new opportunities you didn't know were there!
Whichever course you choose, at the Event Academy you will have access to a range of amazing volunteering opportunities to help you try out different areas of events, add to your CV and build your network. We offer volunteering at some fantastic events with some amazing organisations, from Secret Cinema to The Brits, from The Moonwalk to a Marathon, from Wilderness to The UN Film Festival. Check out our volunteering page.
Are there jobs out there?
Yes! The event industry in the UK is growing and there are expected to be 193,000 more event manager jobs by 2020.
Max Worsley is an Event Academy Alumni student. Max completed our Foundation course, went on to do the Diploma and after some work experience completed the Postgraduate course. He is now working at The Department.
What next?
If you would like to find out more about the accredited event management courses we offer at Event Academy or would like to find out more about whether event management could be the right path for you:
Come to one of our Open Evenings Here you can find out about our courses, work placements, how we teach, and what it's like to be a student with us. You will also be able to meet our lecturers and have a one-to-one chat with our Course Directors. Our alumni will be happy to talk about the reality of their experience on the course from a student's perspective.
Any other questions? Give Karin a call on 020 7183 5129 or email [email protected]
Find out more about our courses and download a brochure here.