Next start date
Thurs 19th April 2018
Duration
Part time, 3 months
Location
Business Design Centre London

Our part-time Diploma is our most popular course. Learn on two evenings a week for 3 months. Pick from five start dates each year: February, April, June, September and November
This course gives you:
the flexibility to learn without giving up your job
a certified qualification in Event Management that will get you ahead in a competitive job market
project management, marketing and budgeting skills that will look good on your CV and help in any role
access to practical experience through volunteering at events and real job opportunities
entrance to our alumni network of over 2,000 people in the events industry – instant contacts and instant credibility
the chance to transform your career and work in an exciting industry with opportunity for travel and growth
Doing the diploma course was 100% the best thing I have done.
Dionne Antobus
Overview
Your Diploma in event management and marketing is a part-time evening course which runs for 12 weeks, 2 evenings a week.
The evenings run from 6.30pm-9pm and the lectures are held at the Business Design Centre, Islington, London.
For many this Course is a powerful springboard to a new career. For some it is an opportunity to gain a fresh injection of learning to enhance their existing role. For all it is challenging, fun, different and above all effective.
Connections made on the course (with lecturers, experts and fellow students) provide a valuable network that will stay with you throughout your career in events, and beyond.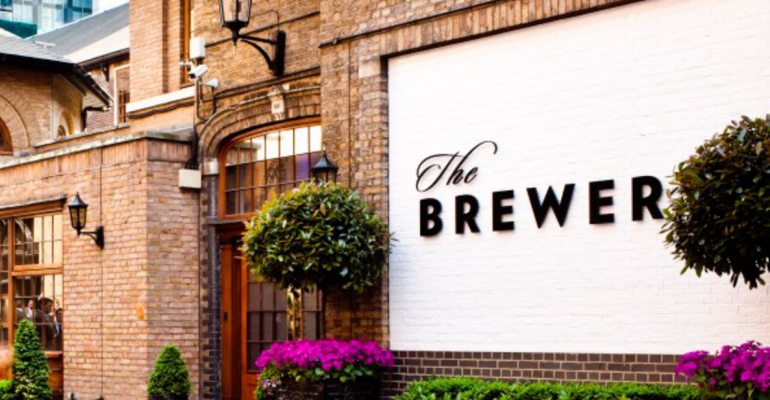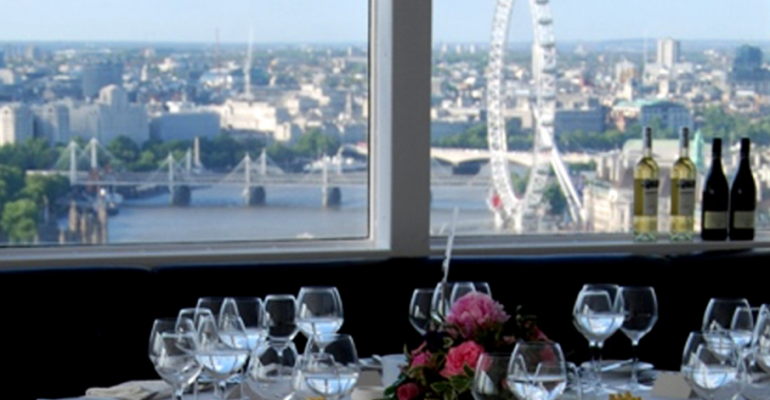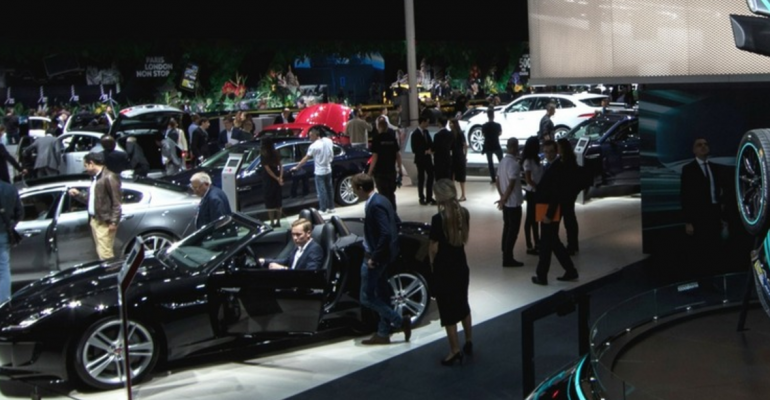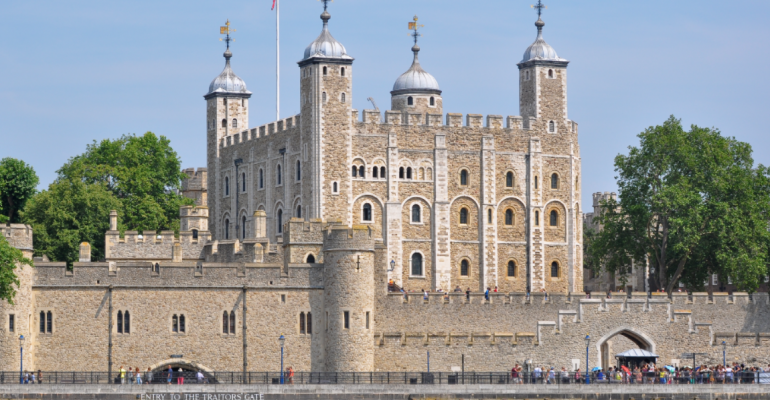 What you get:
CIM Accreditation – Our Diploma is the only internationally recognised event management course with Royal Charter accreditation status, provided by the Chartered Institute of Marketing (CIM); the global leader in the industry for over 100 years.  We have worked closely with the CIM to develop this course, which blends academic and practical experience.
Modules taught by experts – including event management, event planning, presentation skills, social media, digital event marketing and public relations (PR), event production, charity and event fundraising, sports events, hospitality events, weddings, corporate event management, conferences and exhibitions, experiential marketing, social media, celebrity events, health and safety, eco friendly events (see Course Content for more information).
A live project for a well-known organisation who will brief you on a live events project. Students develop creative, marketing and event designs and pitch their ideas back to the client. Recent clients have included, Hilton Group, Everything Everywhere (EE), Cancer Research, Pret a Manger and the British Army.
Site visits to London's top venues, with behind the scenes access to understand the planning required from the event manager's viewpoint. These have included Chelsea FC, The Olympic Park, The Dorchester, Middle Temple, The O2, The Tower, London Fashion Week, Somerset House and The Royal Horse Guards.
Templates and support documents covering everything from production schedules, venue checklists, budget planning and health and safety assessments.  These are available to help you and can be used for your own events.
Volunteering at events is very popular with our students. Through this network you can experience a huge range of events and some of the most prestigious and fun experiences in London.  It is an effective way to network and looks great on your CV. We have arranged volunteering at events as diverse as The London Marathon, Secret Cinema, The Brit Awards, Charity balls and the UN Film festival.
Practical learning – Our lectures are delivered by highly experienced event professionals, who come from all areas of the event business and share our commitment to delivering the best event training available. These industry practitioners are up to date with the latest developments, changes and opportunities within the events world. They bring the latest thinking into the classroom, as well as their stories and experience, bringing lectures to life with real examples and case histories.
Alumni – once you graduate from the course you become one of our Alumni in a network of over 2,000 past students, invitations to all our alumni events and first sight of the many volunteering and job opportunities that flow through our extended network. Contact us if you would like to speak to any of our past students to see what a difference this course has made to their careers and professional lives.
Please complete the form below to be sent the brochure on this course:
Course Details
Diploma in Event Management Course Project and Modules
This course is divided into 24 modules and a live project, with students having the chance to practice what they learn in real event situations. Alongside the technical and logistical event learning provided, we aim to develop an informed confidence in our students. Event management requires great teamwork, resourcefulness, creativity and tenacity to succeed; we see these soft skills as equally important to develop as academic knowledge.
The following describes what you can expect to cover and achieve.
Live Project
Overview:
Students meet and question managers from a range of organisations who will brief them on their current event and marketing goals. Working in teams, students develop creative solutions, plan logistics and cost concepts to achieve the objectives and goals, before pitching their ideas to the managers and their teams.
Practical outcomes:
By the end of each live project, students will have:
• Developed a solution to a real brief
• Pitched their ideas to a decision maker
• Received feedback from business managers
• Worked as an event team
• Identified where they each excel and need to develop further
Modules: 
Event Management Planning
Overview:
Develop an understanding of the scope and breadth of the event industry. Identify how and where events fit within business, charitable and social environments, review the way that events are utilised by organisations.
Content:
Understand:
Why events have evolved in human society
The growth and emergence of the event industry
Future trends expected in the event industry
The different types of events
The importance of planning to ensure the success of an event
Practical outcomes:
By the end of this module, you will know how to:
Construct an appropriate mission for an event
Compile objectives for an event
Compose organisational structures for events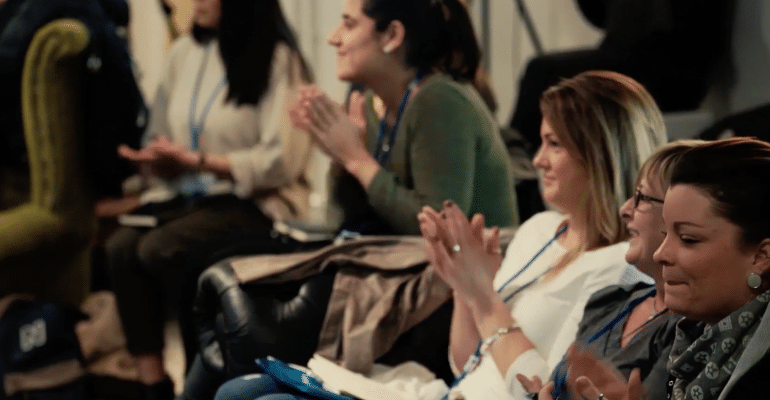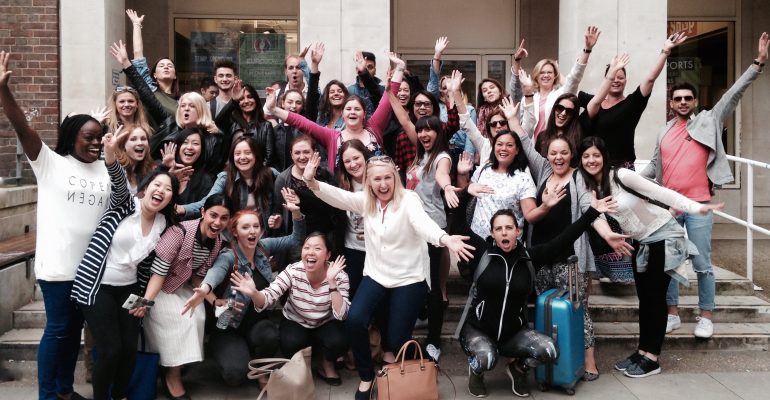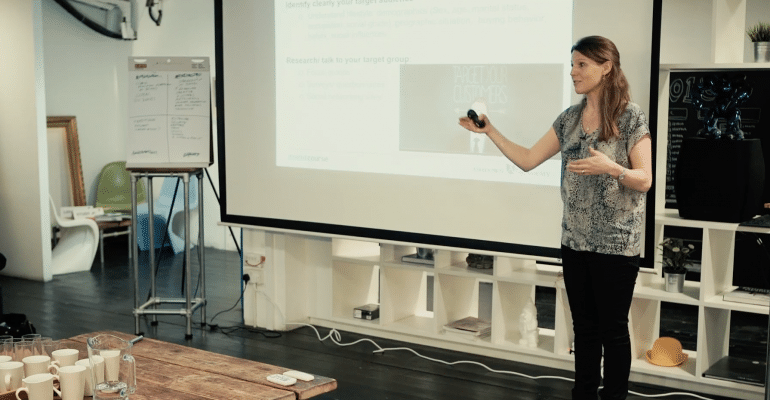 Co-ordinating Events
Overview:                 
Co-ordination of events requires skills in planning, managing, executing, and overseeing day-to-day operations. Learn how to manage event logistics.
Content:
Understand:
The process of developing an event concept
The unique elements and resources of an event
Critical Path Analysis
The advantages of using an event budget
The value of event documentation
How to source a suitable event venue
The value of choosing the right caterer for an event
Practical outcomes:           
By the end of this module, you will know how to:
Create an event budget
Conduct a site visit
Choose the most appropriate entertainment for an event
Liaise with entertainment agents and interpret agent contracts
Budgeting and Event Documentation
Overview:                 
Understand the financial aspect of event management and learn how to create a simple event budget. See how industry experts set out their planning documentation for profitable events.
Content:                   
Understand:
How to create a simple event budget
The difference between income and cash flow
Estimated vs. Actual Income/Expenditure
Contingency planning
Return on investment (ROI)
How to use a variety of event documentation
Practical outcomes:           
By the end of this module, you will know how to:
Create and contribute to an event budget
Make an event profitable
Use different financial measures of success
Make appropriate contingency plans
Fundraising Events
Overview:                 
The charity sector is one of the fastest growing in the industry. Understand the principles of charity events and find out why they are an integral part of the fundraising mix. Develop skills that will enhance negotiation and learn to create a simple fundraising budget.
Content:
Understand:
How fundraising events differ from other types of events
The different types of fundraising events
The value of fundraising events to stakeholders
Fundraising event objectives
The mechanics of fundraising events
How Gifts-in-kind can add value to an event
How Value Added Tax (VAT) can affect a charity's fundraising income
The concept of Gift Aid
The art of negotiation
The dynamics of committee-led events
Practical outcomes:           
By the end of this module, you will know how to:
Create a simple fundraising budget
Attract and manage volunteers
Sports, Hospitality and Sponsorship
Overview:                 
Review the relationship between business and events, and how organisations benefit from hospitality and corporate sponsorship. Understand how sporting events are used as positive relationship building mechanisms. Learn how to identify the right celebrity for a sponsorship campaign.
Content:
Understand:
How Corporate Hospitality works
The value of Corporate Hospitality
What 'The Finale' involves
Venue Management for Sporting Events
The benefits of using sponsors for a sporting event
How media is utilised for sporting events
Practical outcomes:           
By the end of this module, you will know how to:
Appreciate hospitality from the perspective of your own event vs. purchasing
Identify positive and negative sponsorship alliances
Marketing Events and Digital Marketing
Overview:                 
Learn the relevance of marketing an event to a specific audience and appreciate the most effective way of doing this. Develop knowledge of marketing models that can aid profitability and learn how to implement them.
Content:
Understand:
The difference between Marketing, PR & Advertising
The many considerations to be taken into account when marketing an event
How events have evolved within marketing and communications
Understand needs and motivations of event customers
Understand the significance of accurate marketing methods in enhancing business objectives
Practical outcomes:           
By the end of this module, you will know how to:
Define Marketing
Select the correct planning and measurement tools for events
Conduct a market segmentation analysis
Understand and apply the relevant marketing models and tools
Design and implement a simple event marketing plan
Experiential Marketing
Overview:                 
Develop an ability to undertake authoritative post- event analysis that will be useful in driving forward future strategies.
Content:
Understand:
How to define experiential marketing
The different types of experiential marketing
Why experiential marketing is powerful
How to instil confidence in clients to increase experiential marketing budget
How to bring brands to life
Various tactics within experiential marketing
Practical outcomes:           
By the end of this module, you will know how to:
Develop an advocacy model
Acknowledge and combat experiential marketing challenges such as quality control
Creativity in Events
Overview:                 
Learn about your creativity and how to use it when organising events. Develop skills to turn ideas into reality and to effectively communicate them to a client.
Content:
Understand:
Your individual creativity
How negativity can affect creativity
Practical outcomes:           
By the end of this module, you will know how to:
Interpret a client brief
Use imagination to create an event concept
Appreciate and apply the different creative methods to answer a client brief
Think laterally when addressing client event proposals
Bring event ideas to life
Brief an agency with clarity
Presentation Skills
Overview:                 
Work to improve your personal effectiveness when presenting to an audience. Learn effective interview and presentation skills through informal assessments, with the express aim of building confidence in your own style.
Content:
Understand:
The different ways of presenting to an audience
How to deal with nerves
The skills needed to present to an audience
Non-verbal communication such as body language, and how it can affect success
How visual designs can contribute to the success of a pitch
Practical outcomes:           
By the end of this module, you will know how to:
Present effectively to an audience
Social Media (Online Lesson)
Overview:                 
Discover the world of Social Media in relation to events.  Understand how it can be used and the best types to suit your event.
Content:
Understand:
The types of media are appropriate for your event marketing needs
The definition, development and history of Social Media
Social Media protocol
The attributes of Blogging
Practical outcomes:           
By the end of this module, you will know how to:
Avoid Social Media pitfalls
Access and utilise personal social media sites for event marketing
Assess the various types of media available and their appropriateness for event marketing
Celebrity Events
Overview:                 
Understand how celebrity events differ from other events and learn about the emergence of celebrity status over the past few years. Learn how to choose and source the most appropriate celebrity for your event and how manage them on site.
Content:
Understand:
How the Celebrity event planning process differs from other events
How to interpret Celebrity riders and contractual agreements
Celebrity protocol
How to work with Royalty
Practical outcomes:           
By the end of this module, you will know how to:
Manage security, entourage and agents
Manage staff and suppliers for Celebrity events
Source and secure a Celebrity for an event
Conferences, Exhibitions & Technology
Overview:                 
Learn how conferences and exhibitions differ from other events, what is expected from a client and the business objectives that an event professional must bear in mind in the planning stages. Develop the corporate skills needed to pursue a career in conference organising or exhibition management.
Content:
Understand:
The conference organisers role
Why conferences are important to organisations
The key elements of a conference
Conference materials
Venue selection, management, registration and layout
Technical support for conferences and exhibitions
The definition of Exhibition Management
Compose a floor plan: positioning
Appreciate Exhibition venue rules and regulations
Stand etiquette and how to host an Exhibition
The reasons for having an exhibition
Practical outcomes:           
By the end of this module, you will know how to:
Take a brief and bring it to life
Work with a client
Set Conference objectives
Create pre Exhibition promotion
Public Relations
Overview:                 
Develop a sound understanding of Public Relations for event management. Learn how to identify the best media channels for promoting an event, write a press release and how to approach media to get positive results.
Content:
Understand:
The meaning of PR
The difference between the PR, marketing and advertising
How PR is used in organisations
The principles of good press relations
The difference between external and internal PR
The process of selecting external PR resources
How to organise a press event
Practical outcomes:           
By the end of this module, you will know how to:
Compile a simple PR plan
Engage the services of a PR Agency
Communicate with media
Construct a press release
Production
Overview:                 
Learn about technical event production. Understand the basic principles of production and appreciate the importance of a producer during an event.
Content:
Understand:
The meaning of production
The role and responsibility of a Production Manager/Producer
Staging, Rigging, Scenery, Sound and Light
How AV and special effects enhance an event
The processes for developing video stings, voiceovers, editing, location scouting etc.
Practical outcomes:           
By the end of this module, you will know how to:
Use basic production terminology
Create and use event production documentation
Create simple event site plans
Wedding Planning
Overview:                 
Weddings are as popular today as they ever were. Learn the vital basic skills associated with creating and managing weddings ceremonies and wedding receptions.
Content:
Understand:
The wedding industry
The role of a Wedding Planner
The different types of wedding ceremonies available
The legalities of weddings and civil ceremonies
How to plan and execute a wedding
Practical outcomes:           
By the end of this module, you will know how to:
Create a simple wedding budget
Source and manage suppliers and wedding venues
Use wedding documentation to enhance planning
Corporate Events
Overview:                 
Learn the basic principles of corporate event management and how programs are designed to enhance a businesses performance. Understand the role of a corporate event manager and develop the skills to help gain employment.
Content:
Understand:
What constitutes a corporate event
The role of a corporate event manager
Objective setting for corporate events
The importance of a corporate event cycle
The different ways to engage a corporate audience
The value of pre and post-event surveys and delegate feedback
Practical outcomes:           
By the end of this module, you will know how to:
Develop a programme for a corporate event
Calculate the Return on Investment (ROI) for corporate events
Create a simple corporate event budget
Risk Management
Overview:                 
Learn how to evaluate the risk involved in your event. From Heath and Safety legislation through Risk Assessments to event insurance, this is the module where you learn to dot the "i"s and cross the "t"s.
Content:
Understand:
Regulations governing events
Risk and Risk Management
The risk decision process
The necessary contracts for events and their components
The process of obtaining event insurance
The Health & Safety at Work Act (1974)
Practical outcomes:           
By the end of this module, you will know how to:
Assess the varying risks involved in different types of events
Construct a simple event Risk Assessment
Comply with Health & Safety regulations and legislation for event management
Eco-Friendly Events
Overview:                 
Learn about how to make your event environment friendly. Discover how to source the best 'Green' supplier and learn about emerging attitudes to environmental issues.
Content:
Understand:
The importance of environmentally friendly events
The costs associated with Green Events
Global attitudes towards eco-friendly events
Practical outcomes:           
By the end of this module, you will know how to:
Distinguish the different types of eco-friendly events/suppliers
Give examples of Successful Eco-friendly events and substantiate
Amazing team of lecturers who were inspiring, engaging and passionate about what they do.
Holly Booth
I'd researched many events courses in London and this one is THE BEST. Worth every penny
Pawel Dobrowolski
Everything is there for you to succeed it's just how you go about it to ensure you get to where you want to be. Go for it!
John Combes