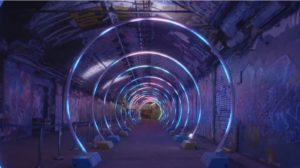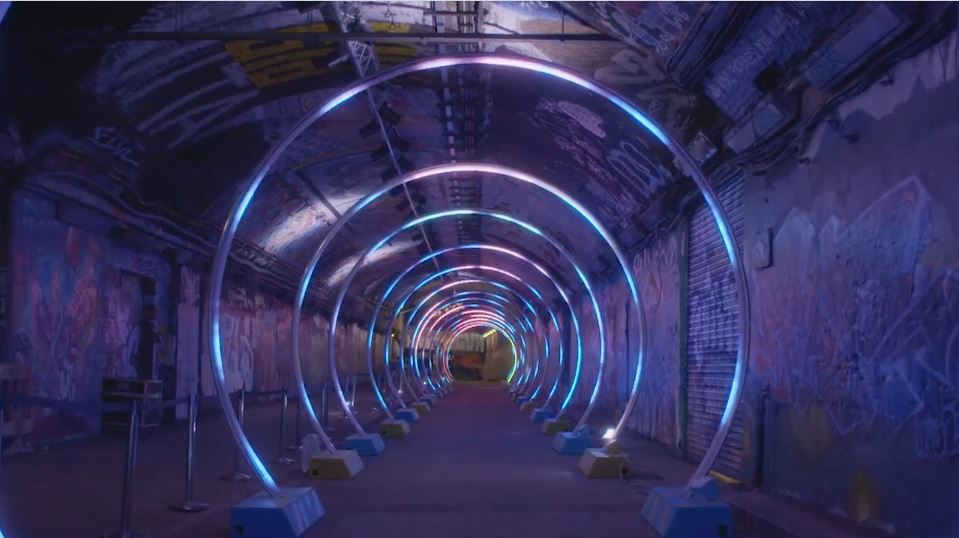 As 2018 brings us closer to the next decade of the 21st century, it's looking set to be the decade of the digital, with Tech City UK identifying that another 1 million tech professionals will be needed by the time 2020 arrives. Yet an Indeed survey is revealing that 86% of recruiters are already experiencing problems finding and hiring tech talent: a clear sign that there's never been a better chance to improve your employment prospects than by expanding your tech skills.
Technical difficulties?
From communication and automated systems, to Augmented Reality (AR), Artificial Intelligence (AI), Virtual Reality (VR), the use of drones, data and personalised systems now being integral to the infrastructure of many industries – including events – technical competency across a range of hardware, software, and creative digital applications is certainly needed. So why the shortfall those recruiters are experiencing?
Gender divide – gender attitudes and pay discrepancies are currently an on-going news item, but even putting pay aside for a moment there's always been a significant gap between males and females when it comes to accessing technical roles, resulting in a lack of females in the tech world.
For instance, the data sector reports a shortfall of staff of either gender, but particularly notes a gender gap between male and female employees: for both employing and retaining females in the sector.
Geek-syndrome – unfortunately, there's always been a certain 'geek' stereotype attached to technology, which couldn't be more wrong. Contemporary technology is relevant, lively and inspiring and our thoughts about tech shouldn't automatically jump to tired stereotypes of unwashed individuals, in stained sweatshirts, hand-building computers or coding, but instead recognise professional technicians: communicating, creating and contributing.
Oh, and a relevant add-on there is that coding's actually an exciting element where bridges between that gender gap in tech are being built, with Code First's UK-wide campaign to get females coding and into a sector where currently only 17% of its workforce is female.
Misconceptions about entry levels – there's a general misconception that to work in technical roles, you need to be qualified to degree level. Well the fact is, in some cases, the expertise you bring to tech can often be self-taught or learned at a different level, such as certificate or diploma, any of which could mean you have the very skills needed as a groundwork for developing your digital marketing skills: bringing your tech talent to events is all about industry-level relevance and competence.
Roles are viewed as technical, rather than creative – another reason why recruiters may fail to match up tech talent is roles become defined or viewed as 'technical', whereas they may offer plenty of options and relevance for 'creatives'. Then add to this the issue of fewer opportunities for females within such roles, and it can be clear why recruiters are falling short of finding tech talent.
For instance, in events, a Production Manager needs to know about the technical side, but of course, the mainstays of the role are creativity, organisation, and logistics.
Bridging the gender gap with tech in events
According to EventBrite's 3rd Annual Survey, based on 811 event professionals in the UK:
Tech roles in events are the 2nd* biggest sector at 20.35% of all events roles, 2nd only to HR (20.96%).
IT / Tech / Content & Production roles are specifically in demand from in-house and freelance event professionals.
The gender split in events is the opposite to that in tech: 65.47% female, 34.53% male across their respondents.
As such, the events sector is well-recognised as being an industry which offers plenty of potential for professional success whatever the gender, but particularly for women (NYSCorporate).
With the high numbers of females entering the events profession each year (the intake across Event Academy courses also bears out this fact) and the high demand for tech talent, it makes sense that all event professionals – regardless of gender – could be taking advantage of the demand for technical skills and building these into their events toolkit.
So how does this look in the world of events?
Tech trends in events
According to SpiceFactory, 2018's top tech trends in events include:
Innovations in digital delivery – including Augmented Reality (AR), Artificial Intelligence (AI), Virtual Reality (VR) and the use of holograms to bring 'live' speakers and presenters to an event from wherever they are in the world.
Not convinced? Check out the plans to bring multimedia, 3D and holographic technology 'theatre' to keynote speaker Janet Street-Porter's speech on 1st March.
Communications innovations – the rise of the chatbots and AI to share information with event attendees, offer interactive tools and collect data with a 'personal' touch.
Real-time interactive technology and logistics – including streaming and sharing across multiple channels, to improve engagement and experience and provide (and respond to attendee feedback), to achieve …
Personalising event experiences – from addressing dietary needs to convenient booking in with personalised meet-and-greet delivered by automated systems; facilitating networking opportunities – tech makes it possible to personalise the experience, and events are all about the experience!
Facial recognition – from offering secure and speedy check-in solutions to helping deliver highly personalised in-event content and networking opportunities, facial recognition looks set to change the face of event attendee management and logistics.
All-in-one event platforms – the creation of 'all-in' solutions to support events organisers as well as attendee experiences, is a growing tech trend which upcoming event managers will need to engage with in order to deliver. Such platforms include collection, evaluation, and interpretation of data, both for personalising in-event experiences of attendees, but for measuring and evaluating success for stakeholders and the brands behind the events: and for the event managers who have to report such details back.
Live Digital Signage Content – from streaming live information, signposting upcoming in-event events, delivering social walls and branded content, the live elements of events are much wider than the in-venue experience and rely on technology to 'get it out there.'
Building and using the tech toolkit
The Eventbrite report found that education and training is the main purpose behind most events (29%), with the most popular, with the most in-demand event types being:
Class, training and workshop events – 59.82%
Conferences – 47.93%
Networking events – 42.88%
It's easy to see how such events could all be increasingly facilitated, delivered and evaluated using the growing popularity of SpiceFactory's tech elements, and why almost 33% of those surveyed expected tech to have the biggest impact on events in the future.
But how can event managers equip themselves with the right tech toolkit?
Lorne Armstrong, Director of Event Academy, explains:
"It [digital and social technology] is something we're pushing on the course … new event managers need to understand how an event can come to life on the day or be marketed pre- and post- through digital and social […] All those pieces that are digital, which connect someone's experience together, either prior to or during an event, are really important and the industry needs people who understand that and how it connects to 'live'."
As such, Event Academy courses can help you explore technology in events:
Tiziano and Nelson, two recent alumni, both involved in We The People's Film Festival as part of their course, found technology to be important to their in-project roles, as Tiziano identifies: "I supported the whole organisation of the screening … if you don't have any experience in the event industry, these opportunities are perfect for being involved in events."
For Nelson, despite careful pre-planning, getting to know the technical aspects of producing a complete project made a difference to the overall outcome on the night, sharing: "our microphones for the evening experienced interference during the test phase. Somehow they picked up a mix of local radio stations and transmitted that during testing. Thankfully this was resolved before guests arrived […] I gained insight that it is invaluable to set-up and test your audio-visual technology early […] and ensure that you/your team know how to operate everything."
* It's also interesting to note that the most in-demand event roles were those relating to marketing and communications, another aspect that Event Academy courses can deliver, with our CIM-accredited qualifications.
In the event, there are growing opportunities for those with tech expertise in events, it's just a question of finding out more about events as a career and building that experience – whatever your gender. To find out more: