What Is The Certificate Course Experience Like?
Last updated May 25th, 2023
Are you looking for a comprehensive introduction to event management accredited by the Chartered Institute of Marketing? Then our Foundation course is the one for you!
Our course is taught by expert event leaders who are passionate about sharing their industry knowledge with aspiring event professionals like you.
The Foundation Certificate course is the gateway to a career in events. We will cover all the basics of event management so you can get started quickly.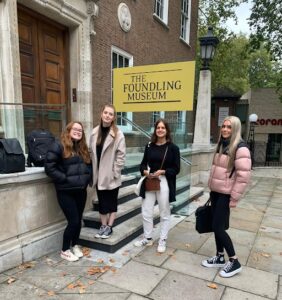 Throughout the course, you'll learn everything you need to know about planning, producing, and implementing an event. We cover all the core event modules and practical skills, giving you a well-rounded understanding of event management.
And to make things even more exciting, you'll have a project brief where you'll work on a real-life client-based scenario, followed by a live pitch to a real client. This will give you a taste of the high-pressure environment of event management while also building your confidence and skills.
At the end of the course, you'll have one open textbook online exam to ensure that you've retained all the essential information. We know that our course can be challenging, but it's also extremely rewarding. Our focus is on helping you become a capable, creative, and confident event professional.