Our Online Foundation Certificate is the perfect start to anyone wanting to gain essential knowledge on the core skills to run any event in a flexible learning experience to fit around your work life balance.
Let's breakdown the course experience…first the month by month schedule of your study….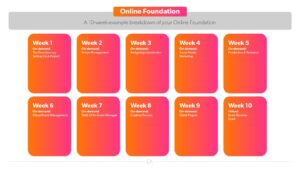 We understand that not everyone is able to attend our in-person classes, so we've created an online course that is just as immersive and interactive. Our online course has a duration of 30 hours, and you'll have up to 6 months to complete it at your own pace.
During the course, you will be given a client project brief to work on, giving you practical experience of planning an event from start to finish. You will also have the opportunity to create a video pitch to the camera, allowing you to showcase your creativity and presentation skills.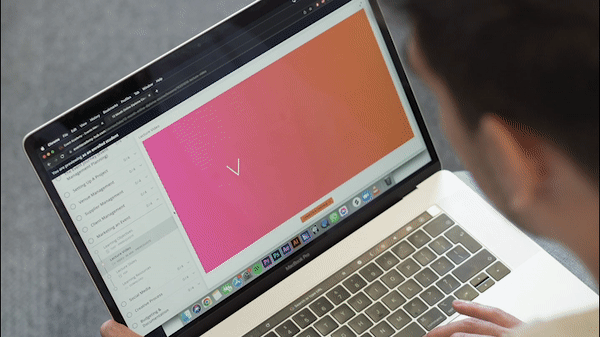 So what can you expect?
24/7 Access to the online hub: Our Learning hub enables you to access your learning with confidence, at any time and from any device.
On-Demand Lectures Taught by Industry Experts: Our lectures are taught by experts in the event industry and are available on-demand, which means you can watch them at your own pace, pause them, or even rewind them.
Webinar Library Access: With over 30+ hours of content from guest speakers and experts in the event industry, you'll be sure to stay ahead of the curve. You can access these at any point in your journey!
Valuable Event Experience Through Volunteering: We offer our students exclusive access to our volunteering page – you can sign up for these as and when they pop up.