How To Use AI In Events
Last updated September 28th, 2023
The event industry is no stranger to innovation, and in recent years, artificial intelligence (AI) has emerged as a game-changer. From planning and execution to enhancing attendee experiences, AI offers a myriad of use cases that can revolutionize the event industry.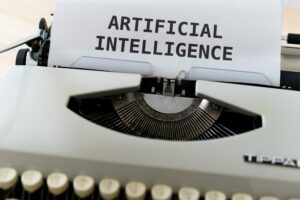 Event Personalization: AI can analyze attendee data to personalize event experiences. It can recommend sessions, booths, or networking opportunities based on individual preferences, ensuring attendees make the most of their time.
Chatbots and Virtual Assistants: AI-powered chatbots can handle attendee queries, registration, and provide real-time information. They enhance customer service and reduce workload on event staff.
Predictive Analytics: AI can predict event trends and attendance numbers, helping organizers allocate resources efficiently and make data-driven decisions.
Security Enhancement: AI can analyze security footage for potential threats and provide real-time alerts, ensuring the safety of attendees.
Content Generation: AI can generate event content such as social media updates, articles, or even event summaries, saving time and effort.
Facilitating Networking: AI-driven matchmaking algorithms can connect attendees with similar interests, fostering networking opportunities.
Virtual and Hybrid Events: With the rise of virtual and hybrid events, AI plays a crucial role in managing virtual platforms, ensuring smooth streaming, and enhancing engagement.
Feedback Analysis: AI can analyze attendee feedback and sentiment, providing valuable insights for future event improvements.
Resource Optimization: AI can optimize logistics like booth placement, traffic flow, and catering, making events more cost-effective.
Language Translation: AI-powered translation services break language barriers, making international events more accessible.
In conclusion, AI is transforming the event industry by improving personalization, efficiency, and security. As technology continues to advance, we can expect even more innovative AI solutions to shape the future of events, providing better experiences for both organizers and attendees.