Another key reason why our Event Management courses are different to all our competitors is that we have a sister company, The Event Talent Agency, who specialises in recruitment.
This means that if you are considering the Postgraduate (studying in London) or Degree Alternative courses then The Event Talent Agency will arrange a 3-month placement for every student.
The Event Talent Agency has unrivalled connections across the industry and is essential part of our Postgraduate & Degree Alternative courses.

Jemma, Netjets @ Monaco Grand Prix
Placements provide a great opportunity for you to work within a company and get a more extended experience of the events industry.
This is not only an opportunity to practice everything you've learnt throughout the course but also a chance to prove your value to a prospective employer.
Over 92% of all our alumni from the Postgrad & DA courses are in full-time work within 6 months of completing their courses.
Many of our previous students have since been offered full-time jobs that they would have never imagined before signing up to The Event Academy.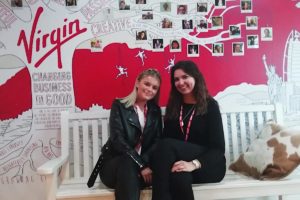 Ellie & Gabriella, Virgin Sport HQ, London
The Event Talent Agency  will spend 1-to-1 time with you to understand your hopes, dreams and ambitions.
They will then source options for you to consider that will fit with your skillset.
Their network includes over 500 top UK companies including Virgin Sports, Fortnum & Mason, Hilton Hotels, Net Jets, M&C Saatchi and The Department.
We are in a unique position to place students in high profile companies because these companies trust us to have students who really know their stuff and can hit the ground running, ready for work!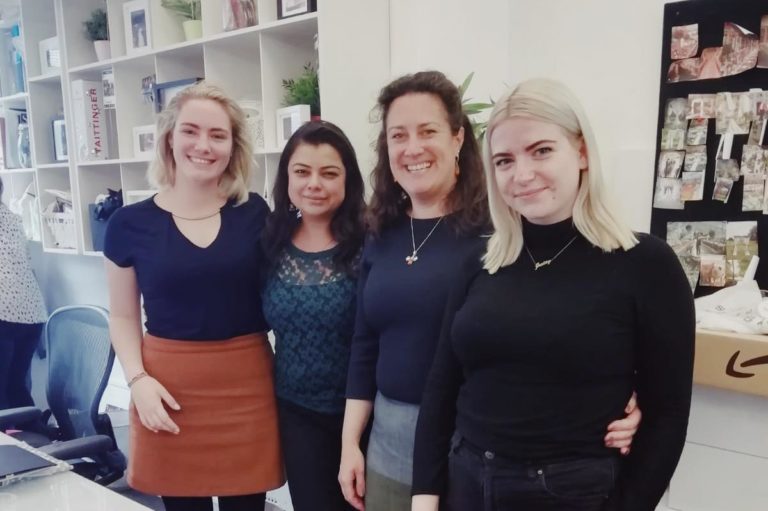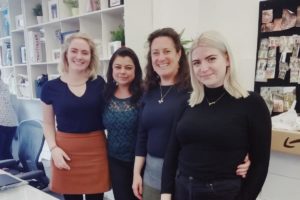 Leonora from The Event Talent Agency visits Tyla & Michelle at Bridelux (pictured with Anisha from Bridelux)
Doing a course with us is so much more than just study…you are going to leave with a host of amazing experiences as well!