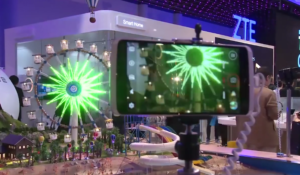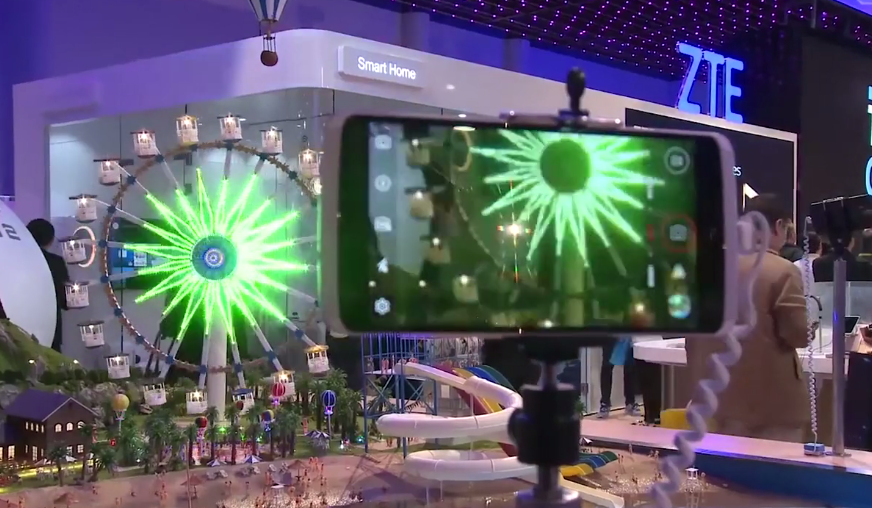 Remember those exhibitions you went to as a child, or perhaps early on in your career? The chances are that your earlier experiences have left you with one of two stereotypical definitions of exhibitions: either as being dull, dusty and definitely boring; or cold, corporate and lacking in creativity.
But if you haven't experienced exhibitions much lately, the truth about 21st Century exhibitions couldn't be more different! Exhibitions are now an exciting strand of event management where visitor satisfaction, involvement and engagement are what it's all about. And the professional behind each one? A specialist type of event manager – the Exhibition Designer.
The role
This event management role really is all about design and delivery: working with corporations, organisations, industry bodies and authorities or individuals who wish to exhibit an aspect of what they do … could be their company, their progress and development, their products or services, or something else entirely.
But although what these different companies or individuals want to exhibit can vary, what they want to achieve won't: they will all want the expertise of an exhibition designer who can bring their ideas to life with information and displays, and turn their visitors into engaged customers, colleagues or professional contacts.
---
Make no mistake, the role of Exhibition Designer isn't about just designing, it's also about delivering results.
---
Coming into the role, new exhibition designers can achieve around £18,000 as an expected annual salary, but this has the potential to rise dramatically for successful exhibition designers who prove creative, imaginative and successful in delivering client outcomes. Salaries of around £40,000 per year are possible for top exhibition designers and even more for those who achieve Head of Exhibition Design / Production roles.
The responsibilities
As with all event roles, responsibilities vary according to employer or project, and this is particularly true for exhibition designer roles:
Employed in-house, by a national gallery or exhibition venue, could involve responsibilities such as account management, liaising with agents and representatives for visiting displays or with clients wishing to use the space.
In-industry exhibition designers, working within a specific sector such as a charity, energy or environment may mean much more responsibility for researching and negotiating with venues, and managing a wide variety of exhibitions.
A freelance exhibition designer may also have more negotiation-based responsibilities or client-facing ones.
But whatever form your role takes, there's a full set of responsibilities that every day, week, month and project are likely to demand from the exhibition designer:
Branding and marketing – understanding the brand and concept behind each exhibition is essential.
Art and design – artistic and design skills are a must as exhibition design involves creating sketches and 3D models which respond to the clients' needs and the required outcomes, whilst also being responsive to the demands of exhibition visitors.
Pitching and proposing – whether to venues, clients or sponsors, exhibition designers need to get their ideas out there, so that others can 'see' what the exhibition will offer, how messages will be delivered, and what kind of impact they can expect.
Venue-specific design – includes responsibility for designing and overseeing the construction of an exhibition and display space.
Practical responsibilities – from transporting displays, handling the production of content, to managing ticketing, guest welfare and health and safety.
Budget and financial responsibility – all exhibitions take place with financial constraints, so this responsibility is likely to include tasks such as possibly engaging sponsors, obtaining quotes, negotiating costs with venues and suppliers and reporting financial outcomes.
Project and people management – whether the exhibition's being run by a regular design team or outsourced contractors (such as digital technicians and caterers) someone has to have overall view and management of the project – and that's the exhibition designer.
Scheduling and programming – the exhibition designer's responsible not only for managing the timescale, but also managing the individuals, companies and contractors involved so that everything runs to schedule.
Sounds busy? Well yes but on top of this, in-house exhibition designers – for example employed by galleries or exhibition venues – may find they have additional responsibilities such as:
Marketing – in-house positions often include specific responsibility for marketing the venue's exhibition space as an option for high profile, high-quality visiting exhibitions.
Project liaison – working with other in-house teams such as marketing, education and IT teams, to ensure smooth communication and planning
Production procurement and management – managing other elements of production design which need to be sourced and contracted for particular exhibitions, such as digital production or drama teams.
Wider event management – particularly when employed by venues which offer space suitable for a range of events, responsibilities may extend beyond 'exhibition' expertise to include other types of event management, such as conference and meeting management.
The right person?
The right person for exhibition design is hard to find: because what's needed is a diverse person with skills and talents which straddle both creative and commercial skill sets – and have the drive to deliver! You may be the right person if you offer (or can develop) a high degree of competence in:
Creativity: converting clients' ideas into tangible concepts and workable exhibition events which deliver results by engaging the visitors and guests.
Artistic skills: exhibition design requires skills in drawing, perspective sketching or use of software to achieve this. Speaking of which …
IT skills: from design software, to budget management; digital communications and production; monitoring, evaluation and reporting; extensive use of spreadsheets – IT skills are an essential part of modern exhibition design.
Practical skills: exhibition design is a very hands-on role, not only to make the space work for the client, but to respond to the high expectations of visitors – across every logistic you can imagine!
Strong communication skills: including communicating ideas and concepts across all aspects and to everyone involved – clients, work teams, colleagues, event-day guests – right from inception to feeding back afterwards.
Strong business / commercial skills: it's essential to have artistic flair, but with commercial insight and expertise, as all exhibitions have a message which usually translates a commercial purpose – and you're expected to have the skills to deliver this.
Adept at multi-tasking, but without diluting your quality of service: whether you work in-house or as a freelancer, you're unlikely to be working on one exhibition at a time, so you'll need to be hands-on with planning, progress monitoring and professional delivery across all of them.
Flexibility: travel is a common element of exhibition design, so having the flexibility to travel and work away from home is something which can really impact on the types of exhibition projects you can become involved in.
The route into a role
There are several ways into exhibition management, largely depending on the level at which you're looking to start.
Anyone with prior experience or a degree in an arts-design related role, such as visual arts, theatre design, interior and spacial design or 3D design may find they have skills which readily lend themselves into exhibition management.
Similarly, if you're part of a marketing team and find yourself enjoying the challenge of creating exhibition events, then taking this aspect of marketing forwards could lead you into an exhibition designer role.
Looking for venue or company specific apprenticeship, junior or assistant roles, or roles which involved being assigned to a larger team, such as a marketing team or commercial team can all be useful options for getting started, particularly if you've recently finished school, college or university.
In all cases, when it comes to stepping onto this career ladder, competition is high so it's advisable to gain some event-specific training, experience or further qualification, to really help your CV to stand out. You need to be able to demonstrate:
Experience – from previous roles, work placements or volunteering, whether it's in other events, in exhibitions, in marketing and communicating ideas, all experience counts.
Success – exhibitions you've been involved in (or event an element within an exhibition, such as ticketing or digital production), being able to demonstrate specific areas of success is not just helpful, it also gives you a positive experience to talk about at interview.
Relevant testimonials – from companies, clients or professionals you've worked with as a volunteer, testimonials which speak for your professionalism and the experience you've had will always be a favourable addition to your CV. And also show …
Network – contacts are essential when you work in events, and all evidence of event qualifications, experience and testimonials will also demonstrate the extent of the network you've been developing, something that can really make a difference to a potential employer.
Of course, it helps to find out more from experts, so if you want to get a foot in the door of exhibition design without making an exhibition of yourself, contact us to see which of our courses could offer the experience and qualification you need.