Ok first things first. Do you really need to study for 3 years, spend more than £40k to get a good job in event management?
The answer is no.
That's why more and more students are questioning the traditional path of uni in today's fast-paced job market and preferring our courses where we get your out and experiencing real events. And we totally get it!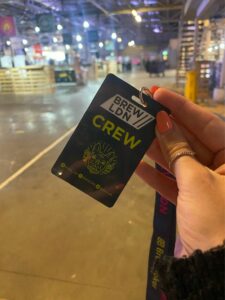 DA STUDENT MEGAN ON SITE
We're different. And we're proud of it. We believe in the space of a year we can give you the skills to transition straight into a good career at a leading event company.
We break it down like this: we ensure our student don't just have the knowledge but you are also confident, creative and capable which means you are ready to hit the ground running when you start work and contribute from day 1.
First things first, we are all about being hands-on. We think that getting involved, getting out of lectures at into the real world working on practical projects is the best way to learn.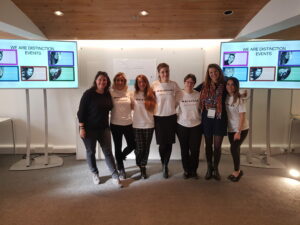 STUDENTS PRESENTING THEIR PITCH
On our courses you will answer a real-life project brief. What is a project brief? You will be presented with a client who want to put on an event and you will work in teams to answer it with a creative ideas and then present it back to your client.
Previous projects have been for adidas, BMW, Credit Suisse, Hilton Foundations, EE, NetJets, The Winter Olympics, The United Nations, UNICEF Pret a Manger, Albion Parties and Jamie's Farm. So, you won't just learn from books; starting immediately, you'll put your knowledge into practice.
Another thing that sets us apart is that we give our students the chance to work on a live event as their final project. That's right, you'll be designing and managing a real-world event! You will find a venue, create an event and raise money for our chosen charity REACT – Disaster Response.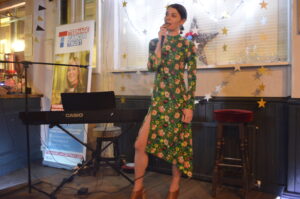 DA STUDENT ON STAGE AT THEIR FINAL EVENT FOR TEENAGE CANCER TRUST
But more than that, we've got a Jobs Board which accessible from the first day you sign up to the course (before you even start lectures!) where you can see all the opportunities we have to volunteer and do paid work at some of the UK's leading events.
We want you to start building your experience and immersing yourself in the world of events. You could be volunteering at NASS Festival or Boardmasters or maybe you'd prefer The Brit Awards or Secret Cinema? We've got tonnes for you to check out.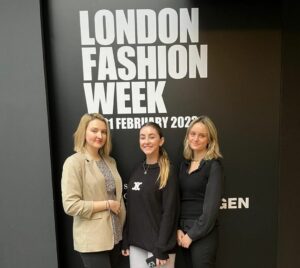 STUDENT VOLUNTEERS AT LONDON FASHION WEEK