How to Make the Most of a Free Module of Online Events Education
Last updated January 11th, 2021
Finding the right event management course to study can be an education in itself – and a lesson you don't want to learn the hard way, especially when you're paying to learn about the profession.
In fact, it can be extremely difficult to know you're 'in the right place' for learning about events, and even more so if you're hoping to learn online: a convenient way to skill up, but using learning platforms which can often be faceless, isolating and hard to find inspiration and motivation for.
So here at Event Academy, we've organised a free module from our Online Diploma course, to help you check out the benefits of (a) studying event management at all, and (b) us as a potential provider.
So what do you need to know, to make the most of a free module?
There are several ways in which trying part of the course for free can benefit you, both generally and specifically.
Generally it's a chance to not just explore the course content, but also to do a bit of additional fact finding, about:
The events industry – the module's one tiny aspect of an event manager's role, which in itself is a large part of a whole industry. Any event education you check out with a free module should relate to the industry as a whole, as much as event roles specifically.
Whether the course you're considering is the right one for you – look at whether videos offer clear visuals and audio, are easy to pause and come back to (you'll be note taking and trying things out as you go, of course) and whether they're put together in a way which makes the learning points clear.
The expertise and professional knowledge of the tutors and lecturers involved, to help inform yourself about how in-depth the course is, and whether it's likely to fulfill your own professional needs.
So, with our own taster module Event Production as an example, you'd gain insight into:
The different ways the events industry uses Production Managers.
How modules are delivered.
The explicit learning aims of the module (which you can then relate clearly to your own learning aims and skills gaps).
Professional knowledge from a tutor who's an active professional in the events industry.
Getting to know you - by getting in amongst it
But of course, you're not out to just generally benefit from a free module. To make the most of it you'll really want to look at specific areas and use these to identify how the course provider and the course works – because that's the only way to really 'try before you buy' and work out whether it's likely to be the one for you.
Getting to know the education provider … and the tutors
Interacting with the education provider is vital for making the most of the trial module – and this includes your interactions with the provider as a whole and individual tutors.
For instance, if you signed up for a free module, then had to wait two days to get any contact, then just received a video of a few images, questions and a voice-over, before being bombarded with spam and up-selling, that wouldn't be a good sign, right? Too right, so using our own free taster module as an example, here's what you should expect, and what you'd actually receive from Event Academy …
You'd get to know us as a provider, and the tutors through:
An early email to welcome you to the taster, with instant access to it.
Instant access to videos with direct messages from Claire Derrick, Director of Education who's also a lecturer. Claire's video also explains the benefits of studying with Event Academy as a provider, so you can make the most of finding out more about the Chartered Institute of Marketing accreditation.
Checking out the enhanced knowledge you'll gain from tutors who are event professionals. For instance, Nik Moore, conference producer with a wealth of professional expertise, particularly in the corporate sector, is the tutor running our Production Module. He's the person you'll meet in the taster module. You're not only introduced to him as a professional, so you know his credentials for teaching this module, but you're also introduced to his professional knowledge and experience, particularly about team working and those different teams involved in technical productions (yes, there are lots).
You'll also find out about the types of support offered, as Katherine Richardson explains that despite studying online with us all the way from Australia: "I still felt completely connected to them […] the support of the student team was absolutely fantastic."
Getting to know hardware and software platform requirements
Online study relies totally on your hardware, software and connectivity capabilities, so a free taster offers the chance to check for any problems which could affect your access to the course.
For instance, trying it out the video access using your chosen hardware (tablet, phone or computer) will help you establish whether your hardware functionality and internet connectivity are suitable for accessing the online course platform.
This can also help you decide whether this works conveniently for how you want to study, for example if you know you want to do it on a tablet during your morning commute, using the free wi-fi at the local coffee shop, or whilst travelling.
Getting used to what's involved with online study generally ... and the EA Online Diploma specifically
Although convenient, online study isn't necessarily the 'easy option' some people consider it to be. But, although we can't speak for other providers, we've set out to make our own online courses as easy to access and follow as possible. Take our Online Diploma …
We've tried to organise everything you'll need at the information stage (including our taster session) so that you can be fully informed when you decide whether it's the right course for you, by helping you to:
Identify the potential outcomes of taking the whole course (and the sample module);
Understand the value of the CIM accreditation behind the course;
Know what the course is likely to involve in:

Time commitment;
Hardware, software and contact requirements;
How to get started.

Start to get involved in the routines of online study. Depending on how and when you access the taster course and do the learning activities within it, you should gain insight into:

Using the module;
Your productive times of day for working;
Understanding the format for note-taking and accessing the course.
Understanding what the level of study 'looks like'
Our Online Diploma Course in Event Management is a level 4 qualification. This is the equivalent in academic levels to the first year of an undergraduate degree, or a complete Higher National Certificate course.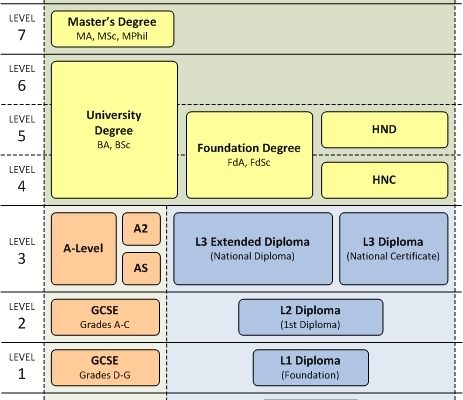 If you've been out of study for a while, or are unsure how your own levels of qualification have equipped you for further study, you can make the most of the free module by using it to check out how demanding the level of content is and how accessible you're finding it, to help you to understand more about the rigour of the course.
Getting connected to the team
Nothing happens in isolation – including online study. Trying the taster session is a way of making an early connection to the team behind the course. At the very least, you should expect any free module to offer (as our does):
A follow up email to welcome you, provide you with additional connection links and information about the course you're trying, the provider and other relevant courses.
Access to testimonials from others who've studied the whole course – and have enjoyed professional success as a result.
The chance to see how some of the lecturers are professionals in the event industry, not just presenters passing on 'how to' or 'text book' information, which many free online modules are guilty of.
A connection with the learning and support teams, so you have the chance to ask questions, discuss the learning content and discuss career opportunities.
Inform you about what you don't need?
Sometimes one of the things that holds us back from committing to online events education is an anxiety about what might be needed, especially those practicalities that are often the ones which cause us problems such as: short time spans for accessing everything; the need for expensive hardware; inflexible deadlines.
So using our own free module for the Online Diploma as an example, you'd quickly find out that you don't need:
To set aside a time-demanding intensive learning period (unless you really want to, of course)! Our Online Diploma can be carried out in up to 12 months, so there's plenty of opportunity to organise your studies around your schedule. Doing the online module offers a practical way of judging the time needed to complete a module, and use this experience to help you identify how long you'll need for:

the course as a whole.
individual modules within the course.
individual sections within modules.

 To buy special hardware – the taster module can be accessed via your phone, tablet, desktop or laptop computer, so you can try it out using the hardware you already have.