What Qualifications Do I Need For The Postgraduate Diploma?
Last updated May 17th, 2023
Event management is not a traditional academic subject.
At Event Academy, we believe that event management is a hands-on subject that requires practical knowledge and skills rather than just high academic grades.
Our Postgraduate Diploma is a high level qualification but you don't need to be a graduate to do the course. We welcome all students who are passionate about event planning and management, regardless of their academic background.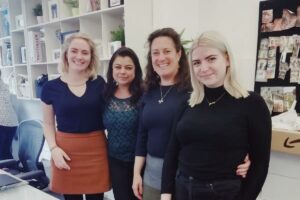 The skills you need to succeed on the course is the ability to work in a team, to be organised and the desire to find creative exciting answers to your clients event requests.
Don't worry, our courses are designed to equip you with the right techniques and work-related skills that you can use immediately, whether you're looking to enhance your resume or land your first job in the industry.
We understand that before you enrol in any of our courses, you want to make sure that it's the right fit for you.
That's why we recommend you book a call with our team so we can talk you through the finer details and make sure you will be able to succeed in your chosen course.
After all, our pass rates are close to 100% – that's because we ensure all our students are able to achieve the maximum success on each course.
We do have some basic entry requirements that we use as a guide to determine your suitability for the course.
We are looking for someone who has a strong interest in events, maybe you also have helped a family member with an event or put on one of your own?
Maybe you just graduated from uni and are looking for a course to transition your skills into the event industry?
Or maybe you have been working for a few years and want to step into the events industry and a better career?
At Event Academy, we want to make sure that you have the best possible learning experience and that you're equipped with the right skills and knowledge to succeed in the industry.
So if you're passionate about event planning and management, we'd love to have you on board!