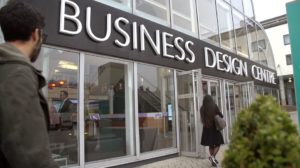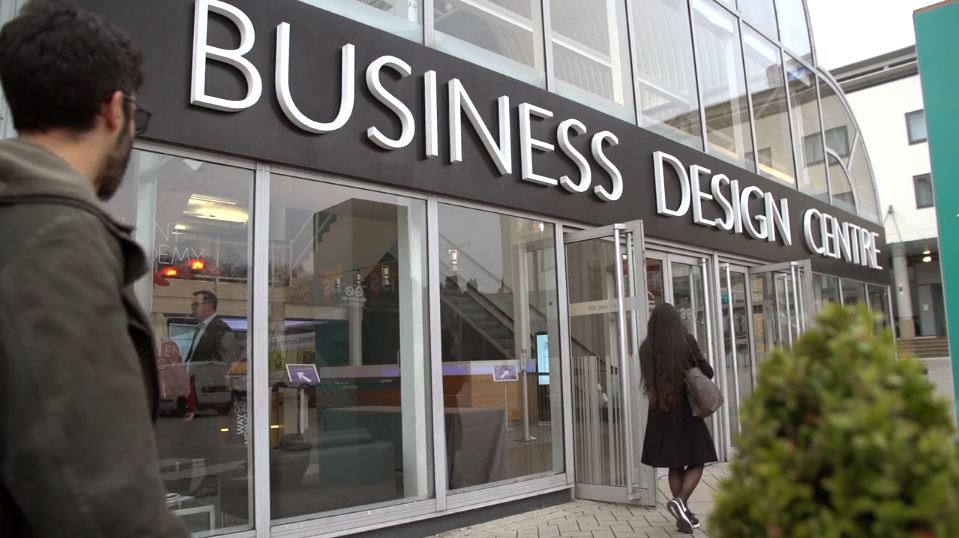 Just to share an update that our move across the city is now complete! This means that instead of running from our previous location at King's College London, all of the Event Academy Live courses are being taught at the prestigious Business Design Centre, London.
However contemporary and incredibly new and modern our new location sounds (and yes, much of the building is a delight of modern architecture) the actual site is that of the Royal Agricultural Hall which originally opened in Islington in 1852.
After a history which included thriving pre-war years of agricultural business, events and entertainments, before stepping up as a replacement venue for the bombed out parcels department of the nearby post office in 1943, the original building fell into gradual decline, until being rescued in the 1980s and redeveloped into one of London's most exciting exhibition and conference centres.
---
Although we loved our time at King's College, we're very excited that our new course accommodation within the Business Design Centre really adds that sense of professional business marketing, which lies at the heart of many professional event management roles and of course underpins our Chartered Institute of Marketing accredited courses.
---
But what does this mean for our students?
Being located at this venue offers plenty of benefits and amenities to those studying event management with us:
The Business Design Centre is a well known hub for city conferences and exhibitions, which means our courses are running from a thriving venue, full of opportunities and insights.
It also means that when additional volunteers for events being held at the Business Design Centre arise, the centre's event management staff there know where to come with some great volunteering opportunities for our students.
Being a real hub for business, Wi-Fi access is readily available.
The Business Design Centre is a fully compliant venue for accessibility.
Still London, still lively for learning
Another great benefit is that although we've moved, we're still right in the heart of London (N1), so there's plenty of easy proximity to exciting venues such as:
Theatres – including Almeida, Little Angel Theatre
Theatre pubs
Sadler's Wells famous dance venue
Camden Passage – yes, that hub of quirky boutiques and markets
Screen-on-the-Green independent cinema
Arts venues such as the Candid Arts Trust and Candid Cafe
Museums – Bank of England Museum, London Canal Museum, St. John's Gate, Charles Dickens Museum
Overall, our new location is only minutes from many other city venues and attractions, including many of those around the Thames. So, whatever type of event management you want to get into, we're close enough to a venue to go and explore to see how it works, and to investigate venue opportunities for your course projects.
---
All of which is to say we're proud to be offering a great location for finding out more about event venues, and finding opportunities to really become involved in city events!
---

Transport and travel
Getting to us here at the Business Design Centre couldn't be easier.
By train:

The building is approximately 20 minutes' walk from Kings Cross St. Pancras International (depending on your speed of walking and whether you're stopping to admire the views, of course). It's also a very quick trip by taxi from the station.
The Business Design Centre is also just a few minutes' walk from Angel tube station (Northern Line, London Underground).

By car: 
With its location just outside the A1 congestion charge zone, the Business Design Centre is conveniently placed for secure parking at the nearby Upper Street Car Park – which is actually next to the Business Design Centre and the neighbouring Hilton Hotel.
The car park offers electric vehicle charging and although there are 250 undercover spaces, parking does need to pre-booked in order to guarantee space availability. The SatNav (postcode) reference for this car park is N1 0PW.
For further information, please take a look at the Business Design Centre parking information page.
By bicycle or motorbike:
The Upper Street Car Park also offers:

Dedicated motorcycle bays, separately charged at a significantly reduced 24-hour fee than parking for other vehicles.
Free parking for bicycles.
Finally, don't forget that coming to one of our Open Evenings is a great way to check out our exciting new venue and see for yourself how you can break into a whole new career in event management with live courses right in the heart of London.