#5. Back to value then, what extra value does an Event Academy degree-alternative route offer?
As well as offering that all-important practical experience and chance to apply theoretical learning, another high-value outcome of our courses is that they equip you with the confidence and can-do approach essential for successful event management.
Your confidence is built up by learning the basics of event management in formal sessions, putting them into practice in course projects and then applying everything in your industry placement.
The business management or event management placement aspect of a degree-alternative route allows you to not only put your skills into action, but also gain practice as a professional, so that you have the vital skills and confidence to become a valued employee.
In fact, the vast majority of our placements go permanent or at least result in a fixed-term contract, something which can really enhance experience and get a career going.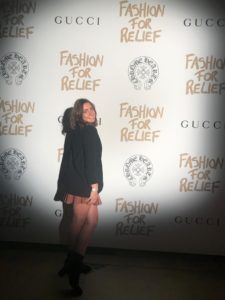 #6. Placements sound like a great opportunity. What kinds of sectors and placements could I access with Event Academy?
We're well established in the events industry, but not just as a training course provider. Our directors and tutors are all industry professionals, many with specialist skills and experience. This means that between us we have a vast bank of contacts across all sectors of the events industry. This allows us to organise placements which deliver the best opportunities available.
Examples of placement sectors include (but certainly aren't limited to):
#7. So what should I really be considering, if I'm trying to decide between university degree study or Level 7 vocational study?
Just as all people are individual, so all courses are different and only you can know if a particular course content seems right in terms of situation, responsibilities and long and short-term goals. So we're certainly not going to say you shouldn't consider your event management university options carefully alongside other options.
Sometimes though, the nitty-gritty of comparing courses can be almost impossible to break down as perceived benefits and disadvantages seem to cancel each other out! So instead, what we will say is put course content aside for a moment and just consider the time factor.
Events is a growing industry and event managers, particularly those who can offer (or have started to build) specialist skills can quickly find themselves in demand and build an exciting, well-paid career for themselves.
If this sounds like just what you want out of working in event management, then why waste 3 to 4 years getting there? Why not consider a degree-alternative and do it all in less than a year, for around a third of the cost, and gain a CIM-accredited qualification, a CV full of event projects and a work placement experience to show for it too?