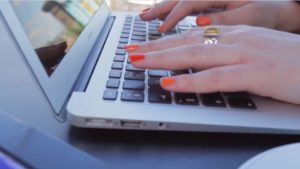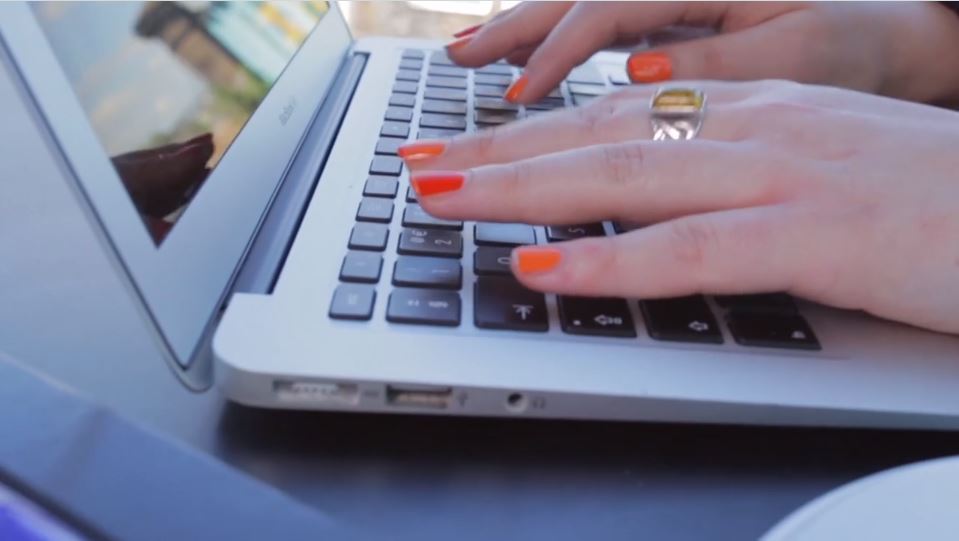 Decided event education's something you really want, to help springboard your event management career? That's a great decision and one which can really set you apart from other event management hopefuls. How? Because getting a thorough education in events, or improving and showcasing informal event experience through gaining a qualification can make a significant difference in this exciting, but highly-competitive industry.
Finding the right provider is of course essential … and if you're reading this because gaining a qualification which is accredited by the Chartered Insitute of Marketing (CIM) is another thing which appeals, then you're in the right place! That's because, as many of our students have found, marketing's an essential skill to bring to event management roles and formal accreditation of this through the CIM is something which can help your event role applications stand out.
---
Our students often tell us that making the decision to study events with Event Academy is the easy bit – it can be much more difficult choosing from our extensive online course options or deciding to study events with us through our 'Live in London' courses.
With that in mind, we thought it might help to look at a few of those situations which our students and alumni tell us influence their final choice from the Event Academy course options, to help you explore your options and see if online or live courses offer the best study solution for you …
#1: Convenience of learning without giving up the day job?
You want: study options which fit in with working full or part time.
Your options:
Online study across all of our courses means you can fit your studies in around other work. Studies are fully supported by our course director and support staff.
Ideal choice if: you want the flexibility to study in your own time without affecting your usual role.
Live Diploma – this live course runs part time, through 2 evening sessions a week at London venues. Location varies because taking you around event venues is part of the course. This three months intensive course will immerse you both in live experiences of event management and also live projects.
Ideal choice if:

You want to build event experience without giving up your day job.
You hope to start moving into events straight after your studies: the final project will give you professional experience which you can showcase in your CV and job applications.
You want to know more about event management in a city, or venue-type context.

Live Foundation course – this one week intensive course covers the basics and is ideal for finding out more about events. At just a week long, it fits into a week of Annual Leave, so your day job is unaffected whilst you're gaining insights and skills for a whole new career.
Ideal choice if:

You want to find out about event management and start your event education without a long-term commitment which could affect your existing role.
You're undecided whether to commit to studying in London – this short burst will introduce you to what it's really like to study here and how important London is to the events industry.
#2: Yearn to learn about live events in a city context?
You want: to start gaining events experience straightaway; experience of running events in London; to start building a network of professional contacts for London events.
Your options:
Live study in London across all our course options, so you're really getting experience in the heart of the industy.
Ideal choice if:

You don't know where to start but you know you want to get started.
You want the city context for your event management experience. More on this in a recent blog post.
---
Alumni Ammar chose the Postgraduate Live, and suggests: "You don't have to know which bit of the events industry you want to be a part of to get started. If you love communication, get yourself in the thick of it."
---
#3: Want events experience as part of the course but not sure you'll get it with an online course?
You want: to build skills and understanding of event management, but also gain valuable experience. You can't get to London, but you're unsure you'll gain the experience you need by 'just' studying online.
Your options:
All our online courses include:
Dedicated online learning space, with content which mirrors our live programmes.
Opportunities to interact with the Course Director, fellow students and other essential staff or contacts through dedicated webchats.
Specialised 1:1 skills training from the Course Director.
Individual and team projects which involve you working with a team on a real project, and even locally to where you are (depending on individuals /course / locations).
Ideal choice if:

You need the flexibility of online learning, but without the isolation.
You want to be involved in projects in your local area.
#4: Not going to uni?
You want: An affordable alternative to studying events at university, which won't take 3 years but instead has the potential to will lead you quickly into this fast-moving industry.
Your options:
Degree alternative programmes – both Live and online. The Degree-Alternative package encompasses all of our courses – Foundation, Diploma and Post-Graduate. It's entirely possible to mix and match by studying Foundation and Diploma online then coming to London for the Live Postgraduate course, or it's possible to do it all Live in London or all online (but please be aware that the work placement is only available for the Live Postgraduate course).
Ideal choice for gaining:

A Level 7 qualification for around a third of the time and money costs of studying at uni – even greater savings if you study online, to reduce travel and accommodation costs.
A vast range of event experience and actual practice, alongside event theory and lectures from professionals.
A work placement to help you try out working in the industry (Live Postgraduate only).
#5: Keen to find out more about events but without committing to long-term study (Foundation course, diploma course – both live and online).
You want: the chance to find out more about working in events, perhaps to boost your current role or to explore events as a possible career.
Your options:
Foundation course – a short term, one week long course which will help you find out more. This can be studied live in London as a one week course, or you can study it online for a short period or across several months, depending on what you want.
Diploma course – this part time course takes 3 months, when studied 2 evenings a week with us in London. Alternatively, the online option offers flexibility to take 6 months to work through it and to study it from wherever you are in the world!
#6: Really want to move into events but can't attend courses live in London?
You want: to be able to study from where you are – whether that's another part of the UK, elsewhere in the world, or even when you're on the move.
Your options:  As you'll already have read, all of our online courses offer complete flexibility, so you're not tied to being in London, or even in a UK city – our courses are delivered through a dedicated portal which you can access wherever you are.
---
Alumni Louisa, fitted in her event management studies around family and an international house move. The flexibility of the Online Diploma was something which really made a difference for her – and she recommends being aware of the time difference when it comes to deadlines, if you're planning on studying from outside of the UK.
---
#7: Life's a bit chaotic and unpredictable, or you have other resposnibilities and priorities, such as a job and family.
You want: to work at your own pace – either super-quick or much slower; you may need to start off with online study but would like to come to London to study as well.
Your options:
Our Online Courses – did we mention how flexible, and fully supported they are?
Ideal choice for:

Getting you started in a way which is totally flexible to your needs.
Trying it out first – did you know you can try our Online Diploma for free?
---
Check out alumni Patricia's experience of fitting in her event management studies arond her job and family.
---
Degree-alternative course
Ideal choice for:

Covering all aspects of study in ways which suit you: options include getting to know about events from where you are with online study for Foundation and Diploma levels, then join in with Live in London study for the Postgraduate course and work placement.
To be honest, what we're really going for is bringing our students the best of all worlds: flexibility of online study, and the chance to learn live in London. Hopefully, if you recognise one of those situations above, you'll now have a better idea of how you might study a CIM accredited qualification and get into events with us. Whichever course and method for delivery you choose, you're assured of full support, access to our event industry experts (and some of their contacts) and the chance to build up your own events network.
Want to find out more?